Who
We Are
Clean Air. Delivered.
Aero Filter is a leading provider of replacement filtration products, air filter installation service, and air conveyance system cleaning for the commercial and industrial marketplace. As an independent distributor, we represent multiple manufacturers that produce quality filtration for use in HVAC process, paint, oil mist and dust collection applications.
What
We Do
What we offer.
Replacement Filtration Products
Aero Filter provides certified sales and engineering professionals to assist in troubleshooting applications and offer innovative solutions for all your filtration requirements. Along with our manufacturing partners, we can provide a team of experts to help educate your staff and implement programs for recommended best practices.
Air Filter Installation Service
Aero Filter has a full-service air filter installation department.  Let our certified technicians provide scheduled preventative maintenance filter changes for your facility.  Routine filter maintenance can promote lower operating expenses and provide longer, more efficient equipment life.
Air Conveyance System Cleaning
Aero Filter has a full-service air conveyance system cleaning department. Let our certified technicians perform a complete, thorough cleaning of your HVAC systems and ductwork for all commercial and industrial applications.
Aero Filter provides a fleet of company-owned and marked delivery trucks offering custom delivery services.
We offer JIT delivery programs while ensuring orders are receipted in perfect condition at competitive rates.
40+ Years
of Proven Success
Client & Customer Satisfcation is Our #1.
Established in 1978, Aero Filter has a proven track record in providing quality filtration products and related IAQ (Indoor Air Quality) services to its ever-expanding client base.  By continuing to focus on unparalleled customer service with competitive price points, we look forward to continuing our success in supporting your filtration requirements.
Certifications:
Aero Filter is a certified member of NAFA (National Air Filter Association) and NADCA (National Air Duct Cleaners Association).  Our sales staff and service technicians have been certified by NAFA and NADCA in the following programs; CAFS (Certified Air Filter Specialist), NCT (NAFA Certified Technician) and ASCS ( Air System Cleaning Specialist)
Industries
We Serve
Is Yours The Next?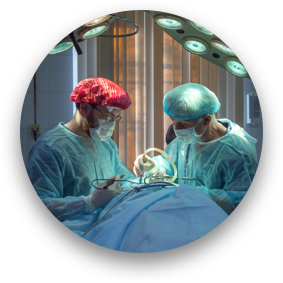 1604 E Avis Dr
Madison Heights, MI 48071
CALL US DIRECTLY
(888) 837-4100
CONTACT EMAIL
info@aerofilter.com